Get on board with your Brand's Digital Card to boost brand awareness in a more presentable way. Sharing contact details and being in touch has never been this easy!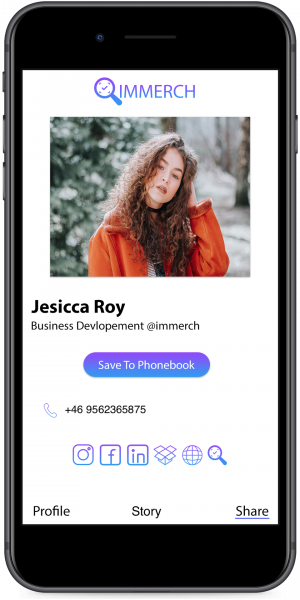 The Key Features That Come Handy With Immerch
Smooth contact information sharing anywhere with everyone.
Instant and secure text, audio or video chat with your contacts.
Add thoughts, explanation, and drama to your images and others can see it by scanning your images.
Strong authentication by signing in with your face, Your face is your identity.
Apply face filters or Virtual try on in live camera or on your favourite actors in movies or be part of the movie.
The hassle of manually updating contact details will become a thing of the past! Within Immerch, you will be able to store and share contact information with ease. No separate apps need to be downloaded to fetch the contact data.
Your one-stop solution for instantaneous information sharing with anyone and everyone!!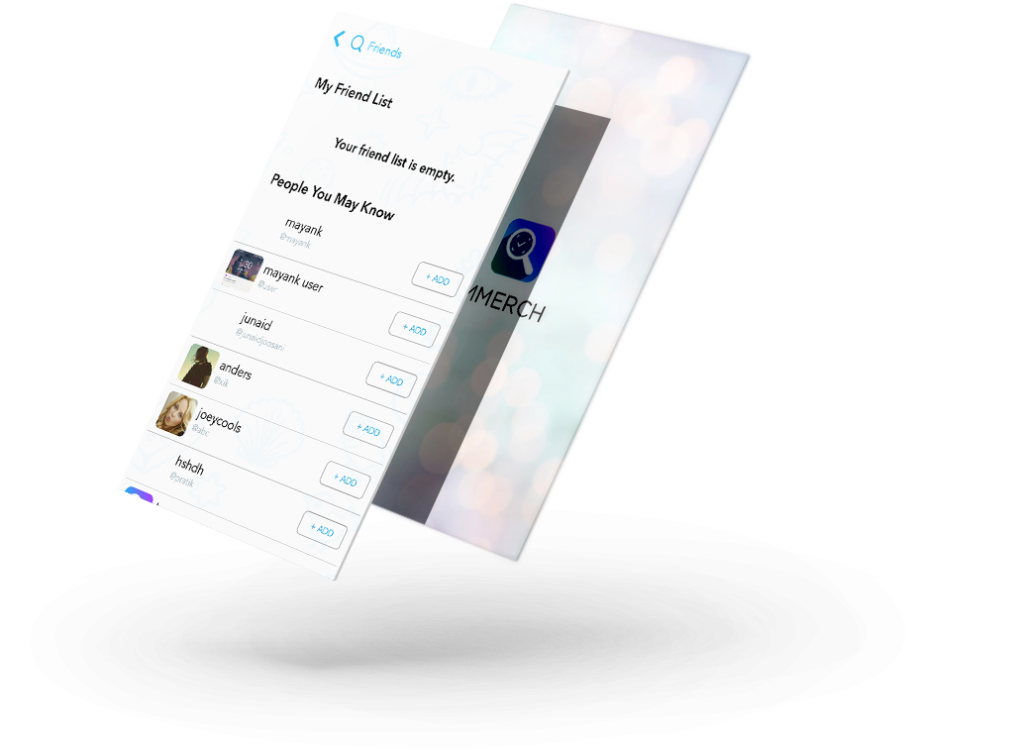 THE ZERO WASTE INITIATIVE 
#SaveTreesRevolution

Do your bit for nature by going digital!

This revolution puts a more sustainable approach forward for saving trees and forests. Paperless data sharing and cloud data storing make the communication process smooth and easy.

Simply update your profile information on Immerch and all the stored connections will automatically get updated with required details.
Immerch is a conceptualized Augmented Reality platform that strives to provide unmatched communication experience to its users. With features like Sticky with AR Navigation, Add Content to Images, and Immerport, Immerch offers the new age snapping, sharing, and exploring options that is backed up by AR objects, characters and features. The navigation allows end users to examine what others have shared and present what they have experienced. Immerch provides surreal 3D, 360°, and virtual contemplation all things creative!
Contacts Us